Last month Vivametrica took part in the Mobile World Congress, Feb 22-25, 2016 in Barcelona Spain with over 100K attendees. We were part of the Canadian pavilion along with ICT West and many other Canadian organizations.
Delegates from ICT West also had the opportunity to test out Vivametrica's technology with our Stepping Up to Health challenge. Participants were able to assess their individual health risks based on activity during the conference.
Mobile World Congress
Our Project Manager Sarah Akierman was there to coordinate the step challenge as well as participate in the congress.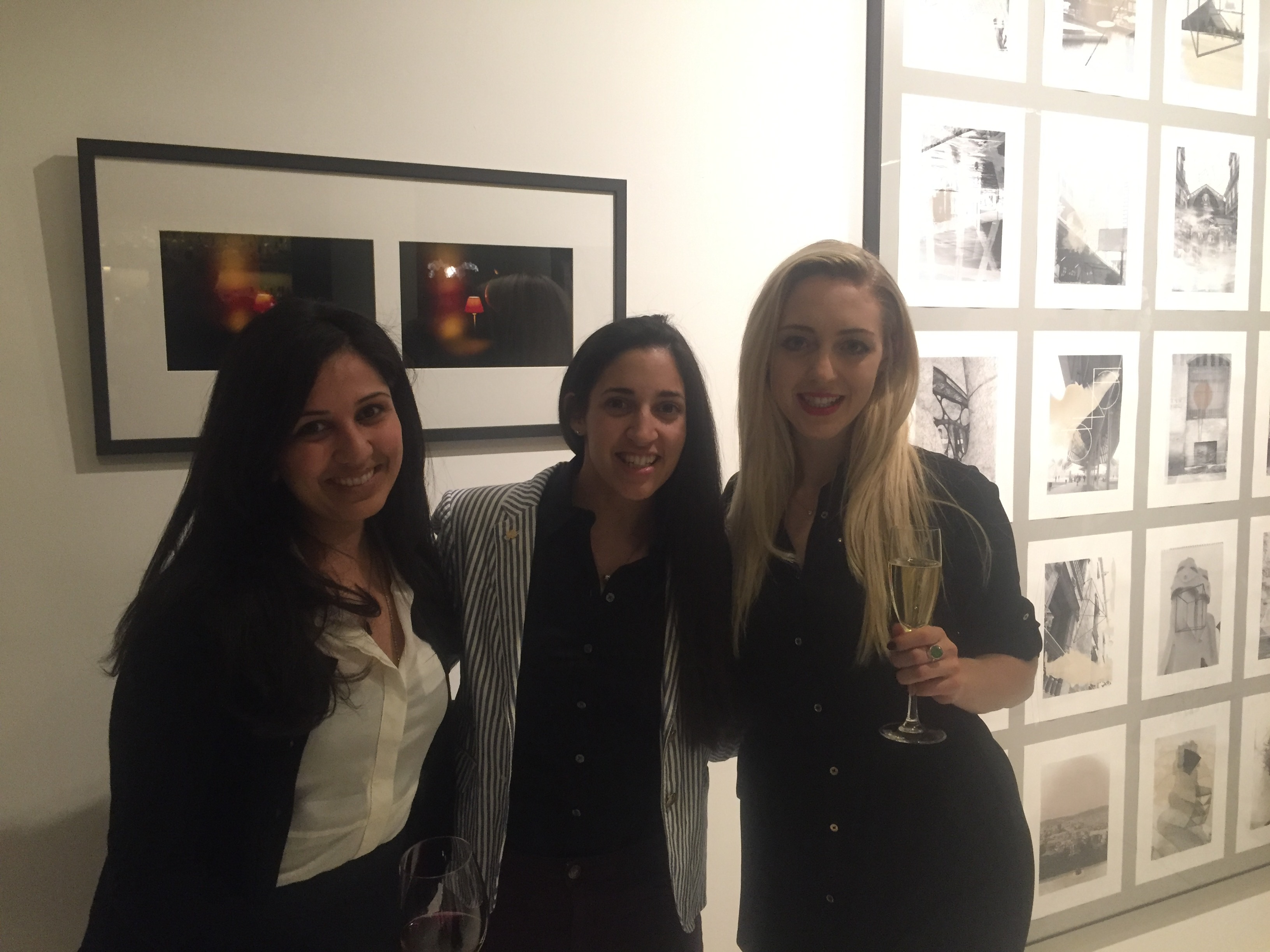 Above: Sarah (center) at the Canadian Delegation Networking Reception with Anita Baidwan, Trade commission officer in Italy and Kristin Eberth, Head of Global B2B Marketing
Digital Health and Wellness Summit
During the Mobile World Congress we attended the Digital Health and Wellness Summit, which focused around the future of technology in health.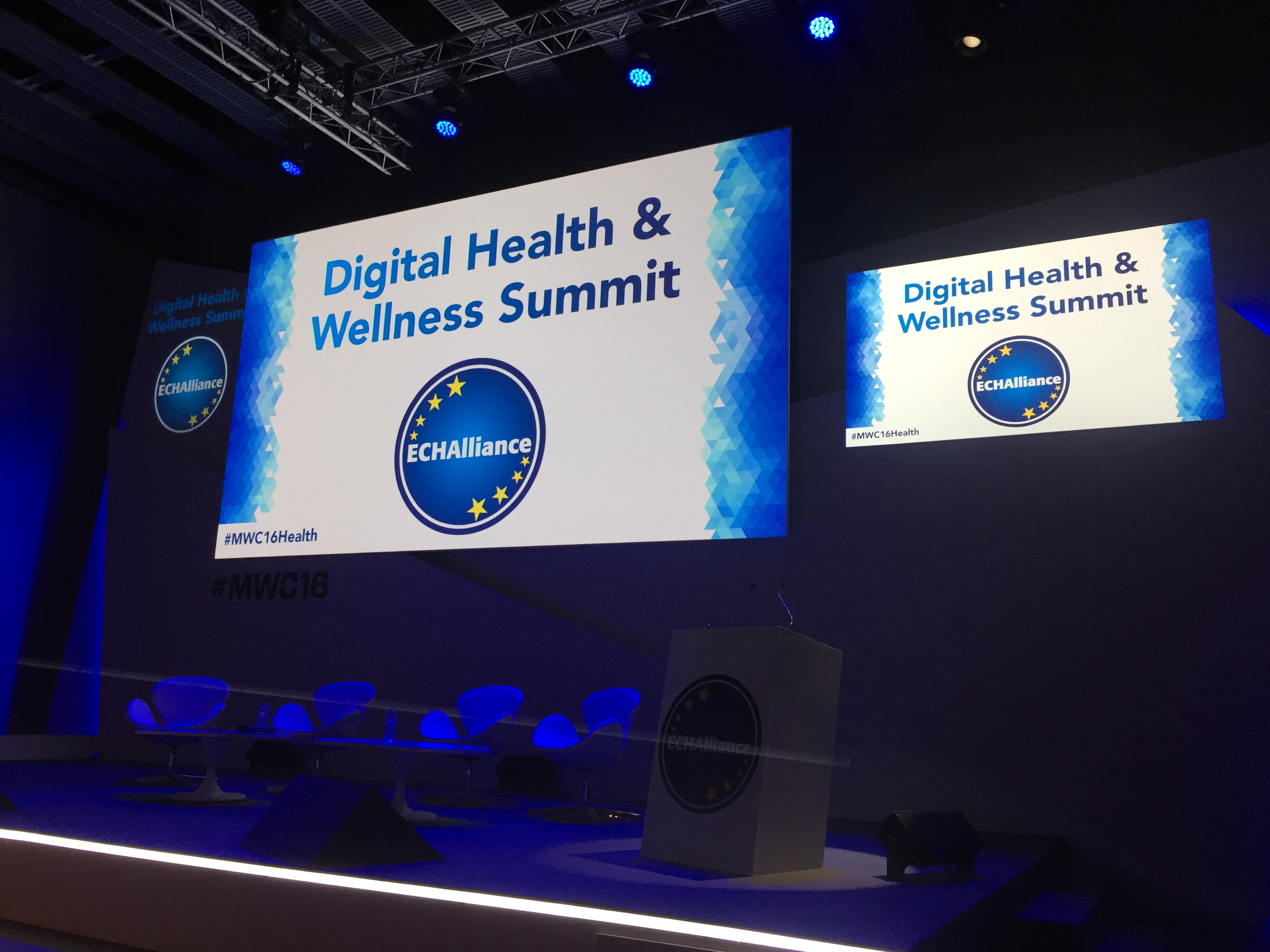 Overall, investors were interested in supporting technology that improved physical, mental, and social well-being. Technology that provided holistic and lifestyle improvements to individuals was of more interest than simply the reduction of disease or infirmity. One Key Performance Indicator of technology in health discussed was not just how many users are using the application, but more important the retention of those users.
Another topic of interest was the regulation of mHealth. It was discussed whether regulation is a barrier to innovation, or rather does an absence of regulation boost growth and productivity?
12 important things to think about in terms of legislation were outlined:
Data security
whose data is it  – who owns the data
data protection and patient informed consent – anonymized and pseudoanonymized
what information constitutes the record? (primary or secondary care info)
where do we put the data coming from wearable technology?
is there clinical liability if the doctor doesn't read all of the wearable technology data?
IP rights in 'big' data and R&D programs
Health Law Compliance Requirements
Telecommunications vs. healthcare vs. profession regulation? Where should compliance be focused, or do we need to comply with all?
Liability concerns: product liability vs. clinical negligence risk
It is a device or a service or a combination of both?
Advertising and marketing restrictions applicable to healthcare service
Health care costs driven by obesity
Some stats that were presented on Health and Obesity:
74% of all costs are confined to obesity and related conditions
80% of cases are preventable cardiac disease
60% of cases are preventable cancers
80% of diabetes cases are preventable
Discussions highlighted the importance of empowered relief. For example, if we could eliminate the daily burden and mistakes in estimating food for insulin dosing through technological solutions, this could have a great impact on the lives of those living with diabetes.
In summary, the future of health and technology was summarized by a quote by Tim Cook: "… users will trust health apps more than their doctors…" Dec 21 2015 Forbes