Vivametrica Founder and CEO Dr. Rick Hu to attend the Spine 10 x 25 summit tomorrow in Chicago, Illinois. This is the second annual event held by the Spine Foundation and the Spine 10 X 25 Coalition. This event will bring together international experts to discuss the #1 cause of disability in the United States: spine-related impairment. Addressing this public health issue has become an urgent national imperative. The Spine 10 X 25 Summit will be held at the Spine Education & Research Center (SERC) located on the campus of NASS in Burr Ridge, Illinois.
Dr. Rick Hu is featured as a speaker at the summit, discussing the topic of how technology and wearables can provide potential solutions to prevent spine-related impairment.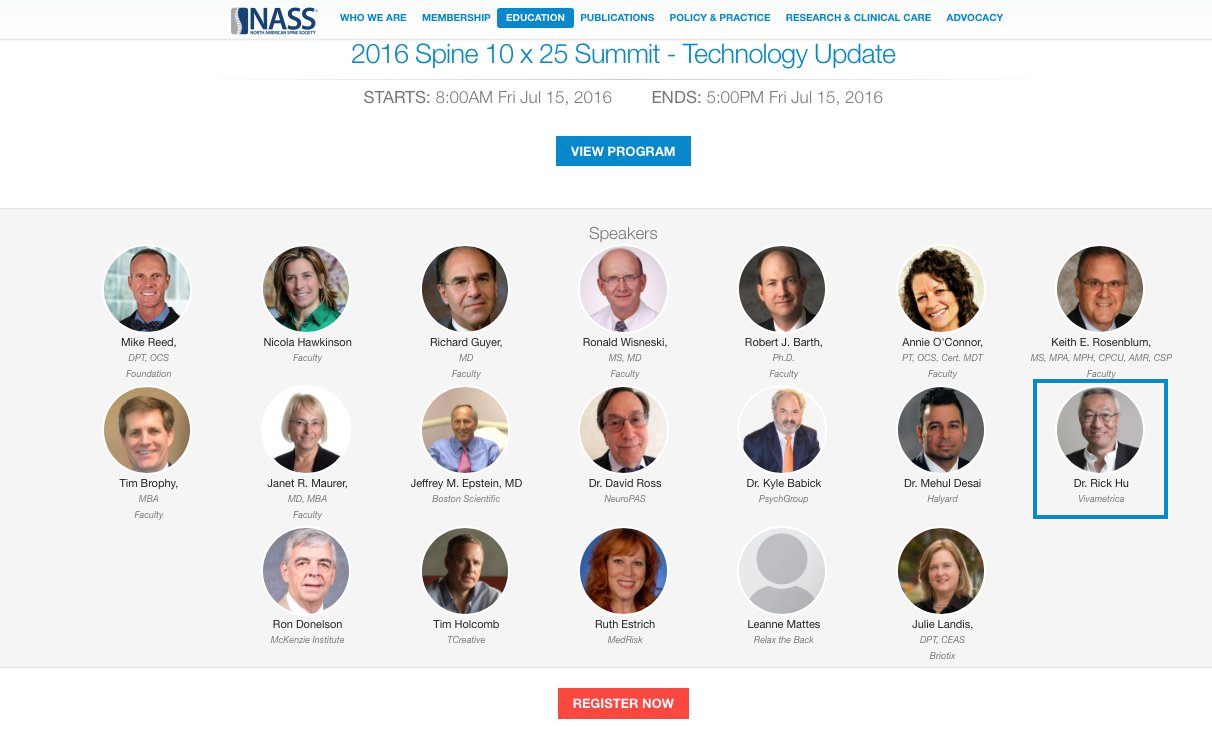 WHAT IS SPINE 10 X 25?
"Recent studies have identified that spine-related impairment is the #1 cause of disability in the United States. That's why the North American Spine Foundation has established Spine 10 x 25, an initiative that will lead to a 10% reduction in U.S. spine-related disability by the year 2025. Medical and non-medical stakeholders including providers, patients, researchers, corporate executives, economists, politicians and other thought leaders will support us as we work to address, and end, this most important public health issue."