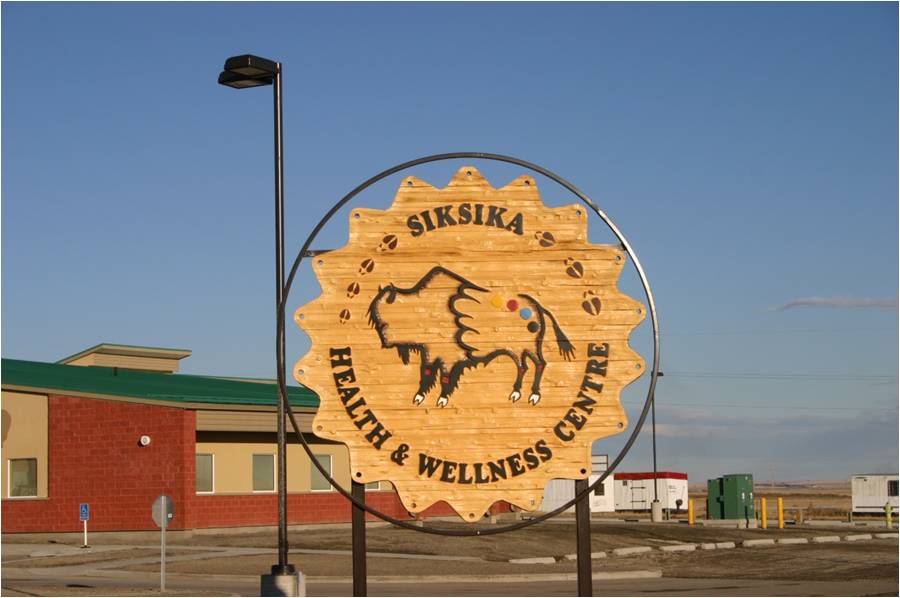 Technology Startup Vivametrica Partners with Siksika Health Services to Improve Health & Wellness
Siksika Health Services is world-renowned for their innovative approaches to improving and sustaining the well-being of nation members. Siksika Health Services provides a range of support to Siksikawa including healthcare, community outreach and education programs to address systemic problems such as high incidences of Heart Disease and Type 2 Diabetes*. Vivametrica is a Calgary-based technology startup that provides medical health analysis based largely on wearable device data.
Vivametrica and Siksika Partner in Pilot Project
Together, Siksika and Vivametrica are conducting a pilot program exploring the use of technology to tackle pervasive health and well-being challenges in the community. On September 28, Siksika Health Services initiated a 90-day fitness challenge to support stress reduction and healthy lifestyles among the organization's staff, with a subset of the participants utilizing fitness wearables and Vivametrica's technology to optimize their wellness efforts. Vivametrica is able to predict chronic disease risk levels and track health progress using measures such as physical activity (average daily step-count), age, gender. The proprietary algorithms behind Vivametrica's platform are based on peer-reviewed research and data science conducted by team members at Stanford University, the University of Calgary and Mount Royal University.
Vivametrica's analysis allows participants and program administrators to determine the efficacy of program initiatives aimed at decreasing chronic disease risk.
This exciting partnership will optimize the effects of a proactive, self-management approach to addressing chronic disease using technology and fitness wearables.
*Health Canada: http://www.hc-sc.gc.ca/fniah-spnia/diseases-maladies/index-eng.php