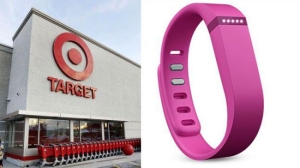 Vivametrica CEO Dr. Richard Hu was recently interviewed by Raju Mudhar for the Toronto Star. In this article Dr. Hu provides insight on the wearable device market, health and wellness data analytics and corporate wellness. Read the write-up on the deal between Fitbit and Target, one of America's largest retailers.
Corporate-wide purchase: Fitbit and Target
Retail giant Target said it is working with Fitbit to offer activity-trackers to its 335,000 employees. The statement on Target's corporate website said it will give each employee a free or discounted Fitbit activity and sleep tracking device as part of its Fall FitBit Challenge. Fitbit and Target will work together to design further programs around the devices, according to Amy McDonough, director of Fitbit Wellness and who oversees the corporate services business.

Dr. Hu on wearables in the Organization

"Almost every large enterprise has some interest in wearable devices and how it might relate to their organization," said Rick Hu, CEO of Calgary-based Vivametrica, a firm that analyses health data and works with companies to take advantage of it. The theory is with a better understanding of the measurement, a company can better direct their resources, understand what potential inputs may have a positive influence, which will then impact productivity and personal health-care costs."

Read full article

.